Corona Virus Free Insurance Cover from Prudential Life, Ghana.
We Care For you. Security is a priority, not an option. To All our New and Existing Clients, a special Life Cover that guarantees some Financial Support in the unfortunate event of Diagnosis, Hospitalization and Death as a result of the disease.
1. Diagnoses Benefit
2. Hospitalization Benefit
3. Death Benefit. Get the full details from the Link below.
Connect with us For great Life Covers.
call, text, Whatsapp: +233 244151627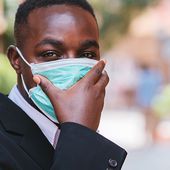 COVID-19 Protection Benefit - Prudential Life Insurance Ghana
We Care For You In the light of the recent pandemic outbreak of the Corona Virus Disease and the havoc it has caused around the world in this short period, Prudential Life Insurance Ghana, in ...
https://prudential.com.gh/services/covid-19-protection-benefit/